Paid Advertising
&
PPC (Pay-Per-Click)
Paid Advertisements / PPC
To grow any successful practice, business, or brand, you need to get noticed. Efficient marketing campaigns will capitalize on all of the different digital platforms and social media channels on the internet for maximum exposure. Although paid advertising costs more than other forms of advertising, paid forms are an effective way to expose your practice or business to a large audience.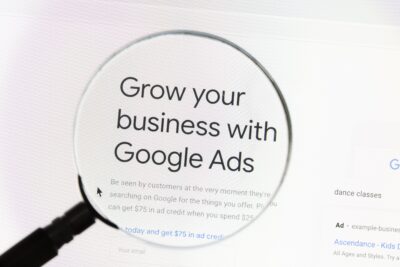 In paid digital marketing or sometimes called inorganic marketing, the marketer pays the owner of the advertising space in exchange for the use of that space. The most effective platform for paid advertisements is PPC (Pay-Per-Click) with Google ads and social media channels such as Facebook, Instagram, LinkedIn, Twitter, Nextdoor, etc. One huge advantage is that paid marketing can target potential patients based on their likes, interests, engagements, and previous interactions with your practice. Organic marketing campaigns will effectively drive traffic to your website but take more time to mature. Inorganic or a paid marketing strategy can help your business get faster results while building your reputation with online users and potential new patients.
Benefits of Paid Marketing
Today, it's highly likely that new patients will first encounter your brand online. Without a digital presence, your potential patient may never find your practice or brand. Paid marketing can be beneficial to your practice's growth strategy by:
Increasing brand awareness.
Encourage current patients and potential patients to engage.
Allows you to target a specific audience.
It gives you the ability to test, analyze, and optimize marketing campaigns.
Paid marketing tends to have faster results and more granular targeting capabilities than organic marketing, which is a longer but more natural process. Paid strategies allow you to target your content based on user signals like search queries and previous interactions with your business.
There are a couple of primary forms of paid marketing and each with its benefits:
Paid Search Marketing: Search engine marketing (SEM) displays image ads and text to users searching on platforms like Google, Yahoo, etc.
Paid Social Media Marketing: Allows brands to target social media users with ads based on their likes and engagements.
Both types of paid marketing strategies serve their unique importance. Your practice or business needs to incorporate both of them to form a solid marketing strategy and foundation for optimal business growth. Medical practice needs to use multiple social platforms to get maximum exposure to maximize the practice's reputation and online presence. Doing this gives users and potential patients a higher percentage chance of finding your practice's website and other channels online.
Paid search marketing earns web traffic through pay-per-click ads that appear on search results. When users type a keyword or phrase on Google or Yahoo, they'll see a combination of paid and organic search results listed. Paid ads are usually the first links shown in the search results. Those links earn their spot or position on the page through search engine optimization (SEO).
Ultimately, SEM strategies support business growth by placing links to your website and social platforms in front of relevant search users.
Marketing tools like Google Analytics make it simple to analyze the traffic to your website and visualize how users interact and engage with your content and social pages. Look for pages that your organic marketing efforts aren't bringing as much traffic as you would like, and you should adjust and test a new marketing approach. A pay-per-click (PPC) campaign could be ideal for increasing traffic to those pages.
Paid Social Media Marketing
These days in social media marketing, running one or more social media pages for your brand is crucial for business growth and is expected by your current and potential patients. Brands with a solid social media presence retain 89% of their patients, compared to 33% for businesses with poor or no social media presence at all. A Facebook page and Instagram profile is a must at the most basic level to help your patients find you easily online.
It can be challenging to maintain multiple social media pages all by yourself. Also, it can be very time-consuming, especially when you have a limited amount of resources. Consistency is crucial in every marketing system. You must maintain a steady stream of high-quality posts and content to keep your audience engaged and engage new followers.
Like search engine marketing, an algorithm determines the positioning of your advertisement on its platform, and each platform has a separate algorithm. Audience engagement is highly valued in each algorithm and is very important to add to any marketing strategy. Social media posts that start conversations between real people are the most valuable and need to be implemented into your marketing strategy.